Promoting Creativity and Story Telling through Fun Games with Cute and Cool Characters
Love JMKit?
Then you can call yourself a JMKittie!
Why not share the love of the Site, Games & Characters with your friends and let them all know why you keep coming back to JMKit.com!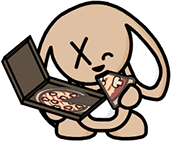 Create your own scenes and stories with the JMKit crew!
You'll find loads of Locations, Draggable Items and Character Poses to keep your creativity flowing.
Also check out the
work-in-progress mobile versions of JMKit PlaySets below!
Play a Fun collection of Cute and Cool web games in the JMKit Arcade, on your computer, Pone or Tablet!
Find more creative fun here:
Meet The JMKit Characters!
Don't forget you can get up-to-date
News and Updates in the JMKit Blog!
Play the JMKit made games right here! Join Jinx & Minx and all their animal friends in Fun Adventure and Creative Play!
Meet all the animal friends of JMKit! Learn their likes and dislikes along with trivia and chat about each character.
All Artwork & Content (unless otherwise stated) © 2015 JMKit.com